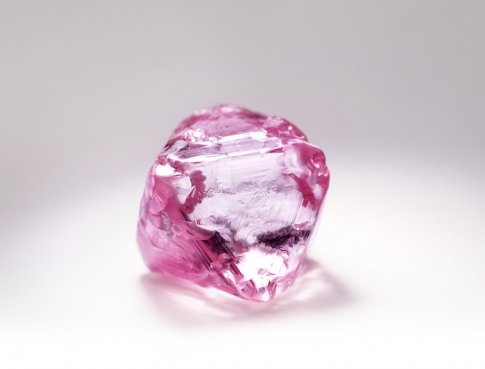 About Argyle Pink™ Diamonds
Argyle pink diamonds, produced at Rio Tinto's Argyle Diamond Mine in Western Australia, are highly coveted as the world's most sought-after diamonds. The Argyle Diamond Mine produces more than 90% of the world's pink diamond supply. Rio Tinto's Argyle Pink Diamonds business is located in Perth, Western Australia, alongside its cutting and polishing factory.The finest and rarest diamonds are reserved for the annual Argyle Pink Diamonds Tender.
The Twilight CollectionTM is run Argyle PInk Diamonds Authorized Partners J FINE, and L.J. West Diamonds. These companies are responsible for the care and custodianship of the pink diamonds among most of the United States customers.
About Rio Tinto Diamonds
Rio Tinto is one of the world's largest producers of rough diamonds, through its 100% control of the Argyle Diamond Mine in Australia and 60% interest in the Diavik mine in Canada. These two mines allow Rio Tinto to produce diamonds for all market segments.
Rio Tinto operates a fully integrated global diamond exploration, mining, sales, and marketing business. Rio Tinto Diamonds is headquartered in London, with a sales and marketing support office in Antwerp and a representative office in India. Rio Tinto Diamonds is a leading supporter of the Kimberley Process as well as a founding member of Responsible Jewellery Council.